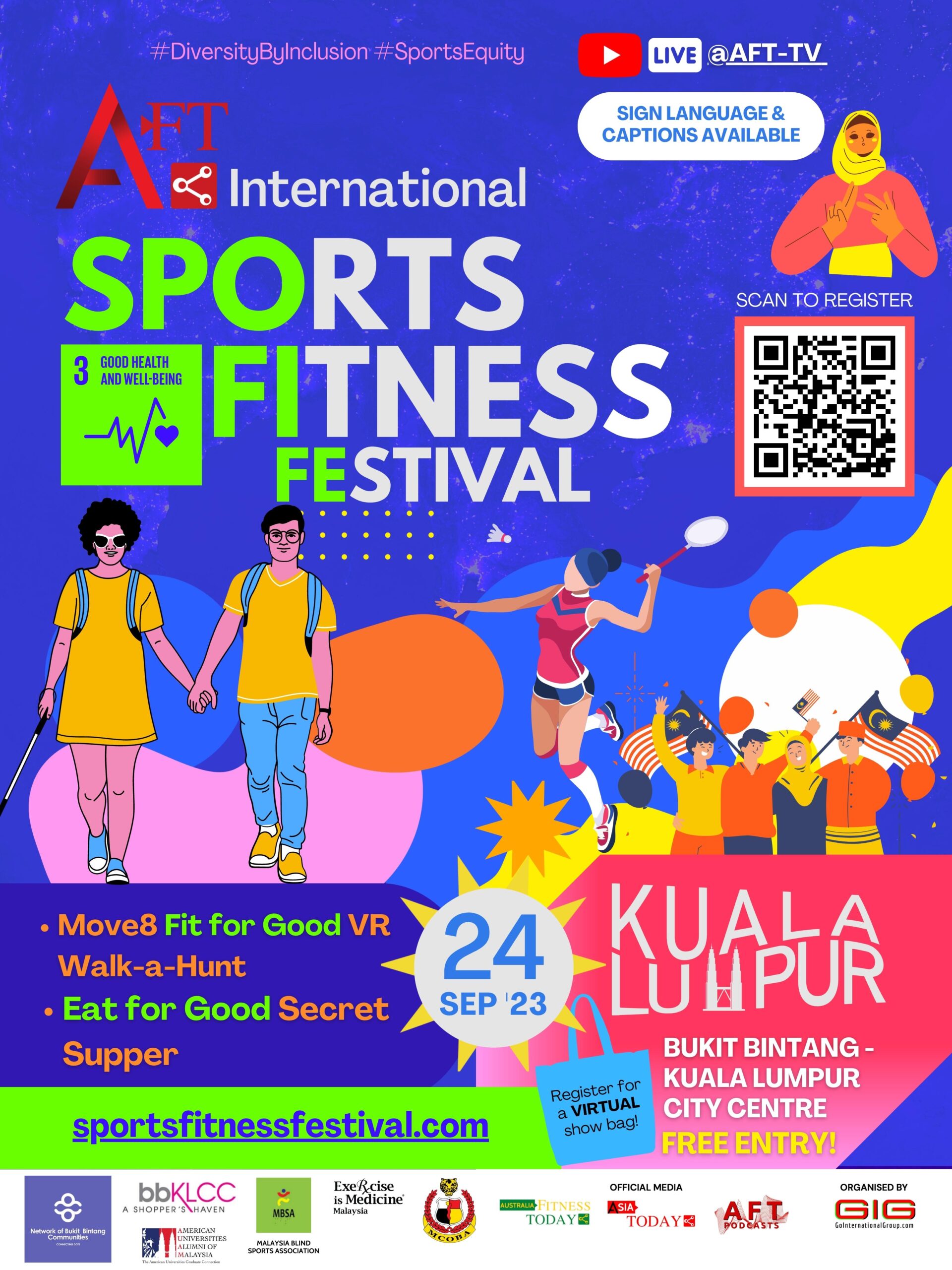 The maiden edition of the AFT International Sports & Fitness Festival kicks off with the Move8 Fortune VR Walk-a-Hunt on 24 September 2023 in Kuala Lumpur's downtown shopping paradise district of Bukit Bintang, involving seven shopping malls to intrigue walkers along the way.
Duration: 45-minutes to 3-hours depending on the individual.
Entry fee: Free for individuals, please
RSVP
for safety and planning.
Corporate registration starts from MYR1,000 for a group of 8-pax. Click here for more details.
The walk and hunt will take you between 45-minutes to 3-hours to complete, depending on the individual. We celebrate and empower Malaysians to be Fit for Good and promote accessibility and inclusion. Be that special someone to journey with, as we foster inclusivity through these events, ensuring Malaysians of all walks of life are included in sports and fitness activities throughout the nation. Our goal is to make health and fitness accessible and equitable to all layers of society, leaving no one behind.
Will you come and walk with us? We have invited 60 walkers from the Malaysian Blind Sports Association, Malaysian Federation of the Deaf and YWCA, each walking for a purpose, and the purpose is to be Fit for Good.