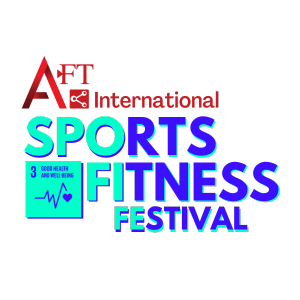 The AFT International Sports & Fitness Festival is a weekend family extravaganza that aims to bring together over 100 hours of Sports, Fitness and Wellness experiences under one virtual roof in partnership with city councils across the Asia Pacific region! We celebrate Asia and Australia's Friendship, Diversity, Equity & Inclusion and will showcase the best of Asia Pacific, while paying respects to First Nations Aboriginal & Torres Straits Islander traditions including each destination's own indigenous communities. We are inclusive rather than exclusive and invite all to join us in-person or virtually from your living rooms via live-stream.
The festival is a regional Asia Pacific public health initiative by independent media group, A Fitness Today (AFT) conceptualised from lived experiences by the founders of impact media group, Go International Group Dotcom.
Frequently Asked Questions:
Why are you organising this?
To bring together the sports, fitness & wellness marketplace and connect them with the general public & brands.
To create greater public health awareness with educational & entertaining talks & workshops.
To teach group exercise to foster stronger & more resilient teams.
To grow capacity building, recruitment & training of sports volunteers.
What can visitors expect?
Workshops and Presentations: Attend seminars and workshops led by experts in the field, covering topics such as fitness, nutrition, mindfulness, and more.
Fitness Challenges and Demonstrations: Participate in interactive fitness challenges and demonstrations, try out new equipment, and see the latest workout programs in action.
Health and Wellness Exhibits: Browse and explore the latest products, services, and innovations in the health and wellness industry, from supplements and nutrition products to medical technology and fitness equipment.
Healthy Food and Drink Options: Enjoy healthy food and drink options from local vendors, sample new products, and learn about new and innovative ways to incorporate healthy habits into your lifestyle.
Networking Opportunities: Meet and network with other like-minded individuals and companies in the fitness community and connect with industry experts and influencers.
What outcomes do you hope for?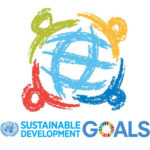 Our big picture wish-list is to collectively HALVE non-communicable diseases by 2030, and in doing so, work with cities around our beloved Asia Pacific region to achieve United Nations' Sustainable Development Goals, in particular: 
Build a strong and resilient network of global changemakers who care, who want to use their fitness for good, who contribute back to their communities with an enduring love and passion for sport and fitness.
Create pathways for participation in competitive sporting athleticism amongst youth, women, persons with disabilities and the underserved.
Contact us
Email: info@afitnesstoday.com
International customer hotline: +601163320288 (WhatsApp)
Join our community
Subscribe to updates