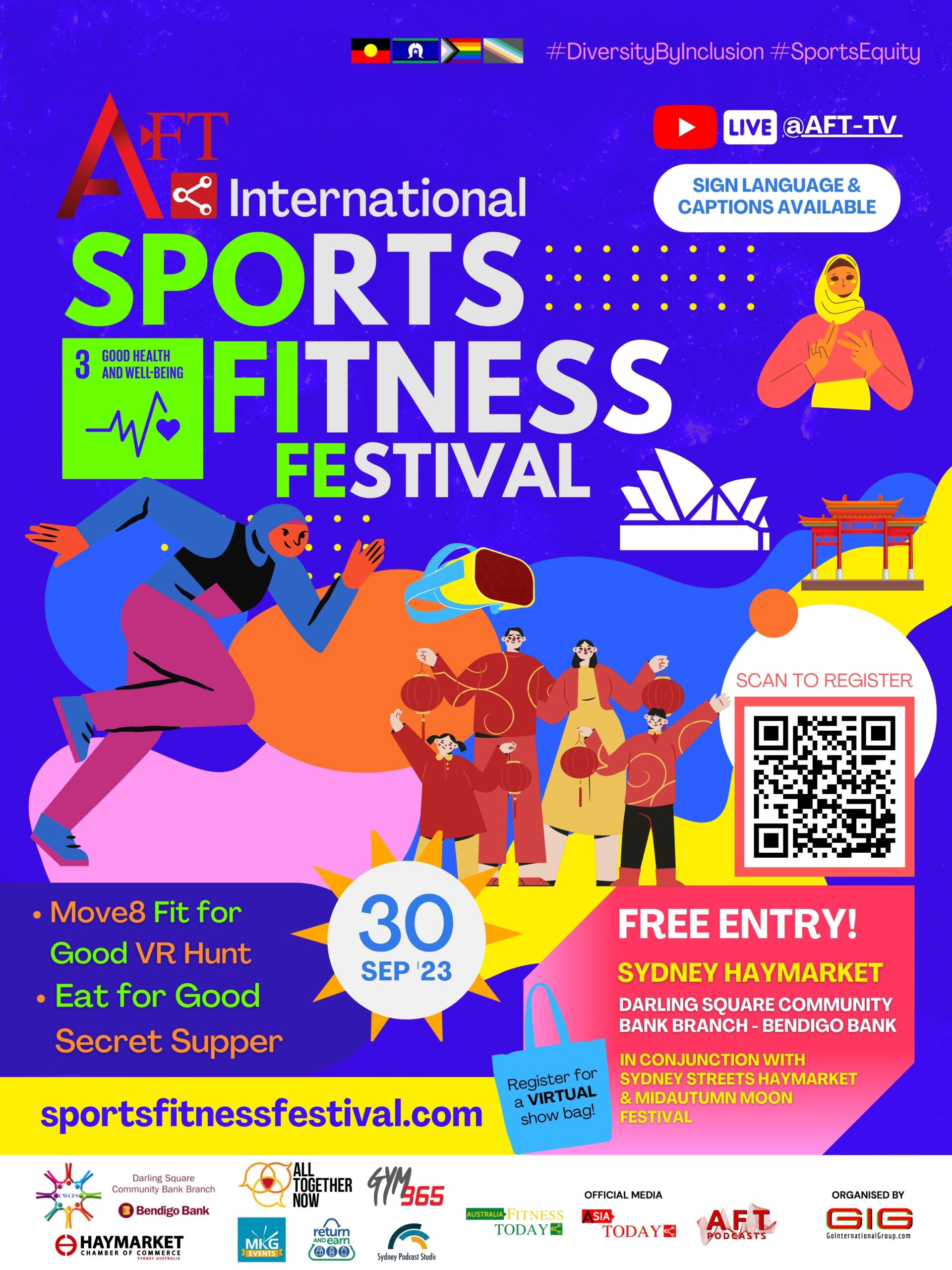 The Move8 Fortune VR Walk-a-Hunt, a part of the AFT International Sports & Fitness Festival in 2023 heads to Sydney's Chinatown district of Haymarket. Entry is free but RSVP is essential for safety and planning.
Date: 30 September 2023
Time: anytime between 10:00am – 8:00pm
Duration: 45-minutes to 3-hours
Entry fee: Free for individuals,
RSVP
here.
Corporate registration starts from A$1,000 per group of 8-pax, with 10% of fees channeled to our registered charity partner, All Together Now to promote racial harmony and local community groups. Learn more about the
Corporate Pledge
.
The treasure walk will take you between 45-minutes to 3-hours to complete, depending on the individual. We celebrate and empower Australians and foster inclusivity through these events, ensuring Aussies of culturally and linguistically diverse communities including Aboriginal and Torres Straits Islander peoples gain access and are included in sports and fitness activities throughout the nation. Our goal is to make health and fitness accessible and equitable to all layers of society, leaving no one behind.