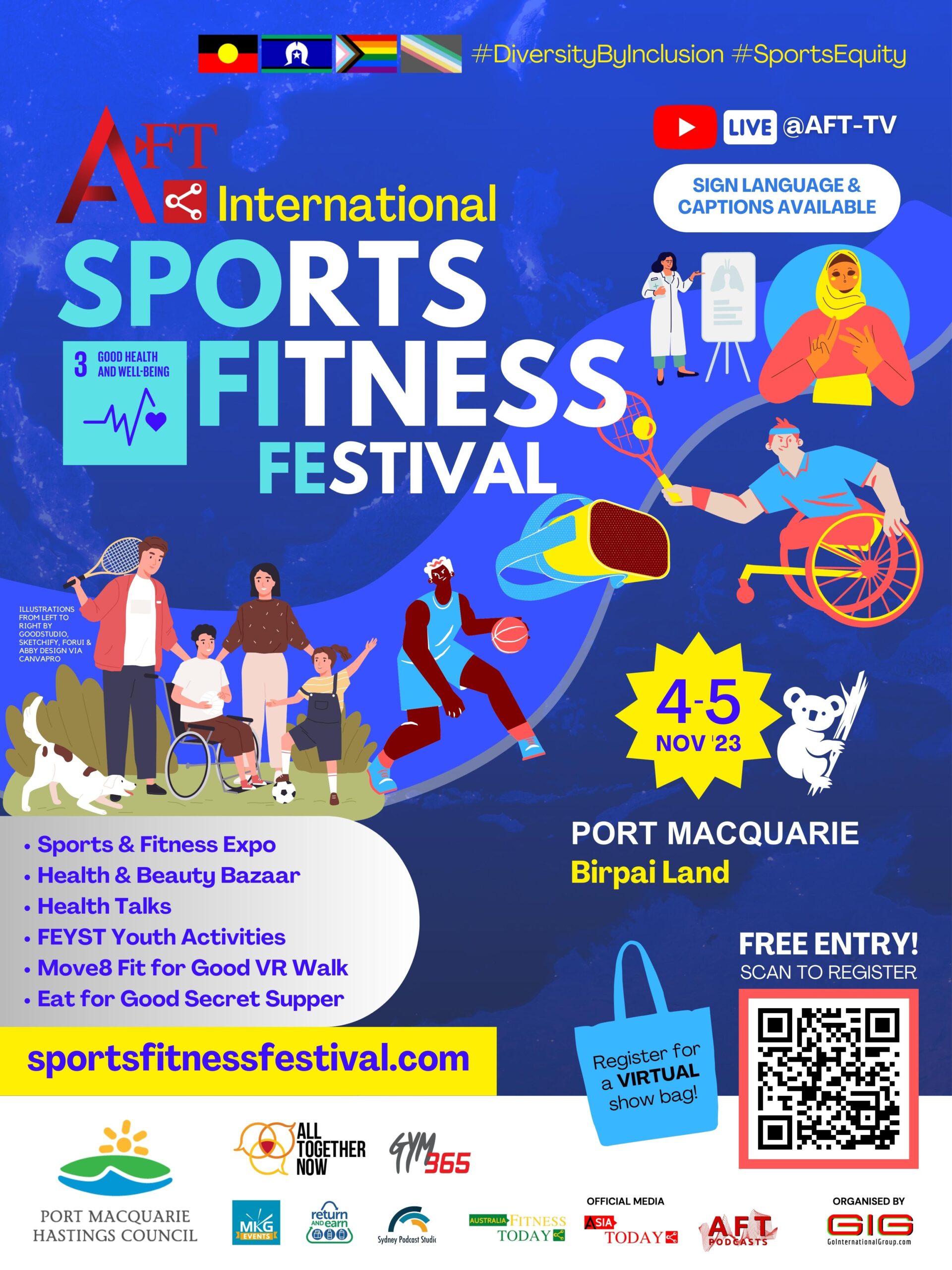 Port Macquarie-Hastings Council welcomes you to a weekend of fitness fun at the AFT International Sports & Fitness Festival this November 4th and 5th. Entry is free but RSVP is essential for safety and planning purposes.
Date: 4-5 November 2023
Time: 10:00am – 5:00pm
Entry fee: Free for individuals,
RSVP
is essential for safety reasons.
Corporate registration starts from A$1,000 per group of 8-pax, with 10% channeled to our registered charity partner, All Together Now to promote racial harmony and local community groups. Learn more about the
Corporate Pledge
.
Activities include:
Sports expo
Health & beauty bazaar
Health talks
Youth in Sports
Move8 Fit for Good VR Walk-a-Hunt
Move8 Eat for Good Secret Supper
We acknowledge the Birpai people, the traditional owners of the land in which we work and live, and pay our respects to Elders past, present and emerging. We extend our respect to all Aboriginal and Torres Strait Islander people who choose to call Port Macquarie Hastings home.
Official council website: A Fitness Today Health and Fitness Expo Port Macquarie Hastings Council (nsw.gov.au)